About
I'm an avid software writer, melodist, and rambler. Refer to me as Zorg. Feel free to try out my software or reach out below.
Software
Bit Slicer
Cheat and alter any video game by debugging, searching, and changing values such as your score, lives, ammunition, and much more.
This universal game trainer includes four main components:
Virtual Memory Scanner for finding and altering values.
Memory Viewer for displaying contents of memory in a hex-editor like fashion.
Debugger for inspecting what instructions read/write to an address, or for stepping through a target's execution.
Scripting for writing programs that do real-time modifications and cheats.
For documentation and development, visit the project page and wiki on GitHub. Check out some user contributed video tutorials too!
| Version | macOS | Date |
| --- | --- | --- |
| 1.7.11 | 10.11+ | Oct. 17, 2021 |
| 1.7.9 | 10.10+ | Sept. 22, 2018 |
| 1.7.8 | 10.8+ | Feb. 7, 2017 |
| 1.6.2 | 10.6 (64-bit) | Mar. 5, 2014 |
| 1.5.2 | 10.6 | Feb. 3, 2012 |
Sky Checkers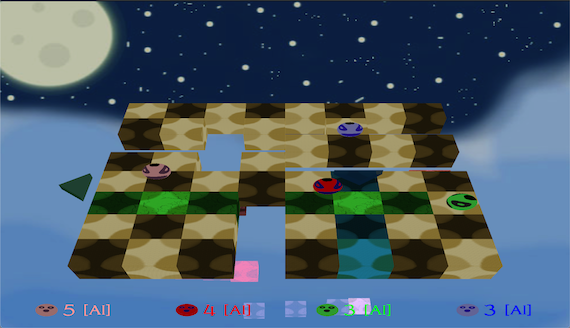 Knock off your enemies and be the last one standing in a multiplayer action-packed game!
Notable features include AIs, gamepad support, local and online play.
Older releases and source code can be found on GitHub.
Komet
Write high quality commit messages with ease on macOS.
This commit editor features:
Single action for applying or discarding a commit
Automatic double newline insertion after the first line
Cocoa's spell checking and automatic correction support
Text highlight warnings if a line becomes too long
Ideal caret position on launch after the initial content
..and more.
This project thrives on contributors. Check it out on GitHub!
| Version | macOS | Date |
| --- | --- | --- |
| 1.1 | 10.14.4+ | Apr. 23, 2022 |
| 0.9.1 | 10.10+ | Sept. 29, 2019 |